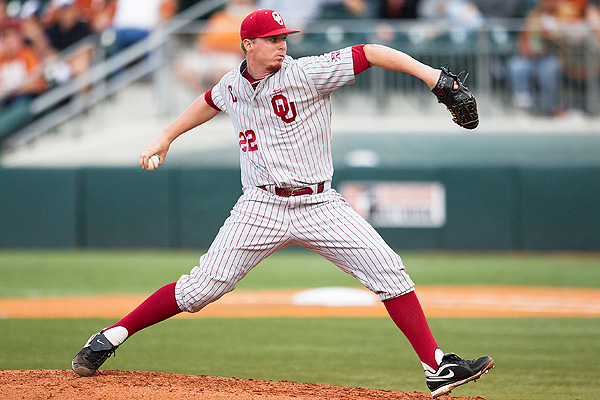 Via ESPN
Projected to go first overall by many, including myself, fellow If I Were GM writer Alex Monseth, and many others, young right hander Jonathan Gray found himself in one of the most interesting of predicaments. The NCAA released a statement that Oklahoma flamethrower tested positive for Adderall, a drug (over)prescribed for ADD. It seems as there are now two groups, people who understand that the drug is used extensively by college students to focus on studying for important exams. Finals at Oklahoma were last week, and the drugs could have stayed in his system until the drug test. The other group sees the drug as having a benefit in athletic performance, by improving reflexes and increasing focus. The deal is, in all honesty, if Gray needs Adderall to pitch well, (it doesn't cause his 100 mile an hour fastball) then he would easily be able to go to a doctor who could diagnose him with one of the most commonly overdiagnosed disorders in America, and get Adderall immediately.
The interesting thing that stems from this, is that Gray actually could be seen as more favorable for the first overall pick, due to the monetary restraints via the new CBA. Gray could end up signing for a considerable discount, and the Astros could end up spending that money that they saved later in the draft, like last year, when they passed up on RHP Mark Appel for SS Carlos Correa in order to later draft Rio Ruiz and Lance McCullers. Gray could also be marked down by some teams, due to character, but I would think that the scenario would be unlikely.
I personally really like Gray, and think he will see a major league uniform one day, as a dominant starter, but not quite an ace. I still think he trumps Mark Appel.