I have been writing about other teams lately, but there is actually quite a bit of news on the Padre front.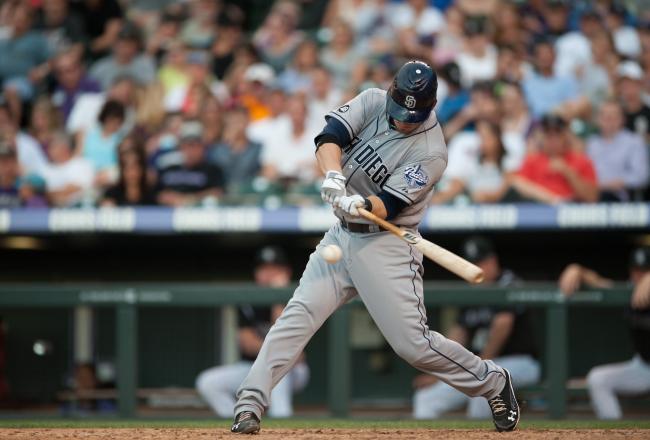 Yasmani Grandal
bleacherreport.com
When I first heard the news, my heart sank. Yasmani Grandal is one of my favorite players in baseball, and a key cog in a Padres lineup that didn't contain many other good players. MLB announced Yasmani Grandal tested positive for elevated levels of testosterone (AKA PED's) today. He was suspended for 50 games and is eligible to return on May 28th against the Mariners. This is a huge blow to a San Diego team that relied on Grandal for a large part of their offense, and this could be similar to the blow the Padres took losing Quentin for the first 50 or so games of last season. The good news is we have 2 other viable catching options as well as several prospects at the position as well. Maybe Jason Hagerty gets a chance to start a few games. The Padres will likely go with Nick Hundley to start the first 50 games next season, which gives him a chance to prove himself after a terrible 2012 season. It has been widely speculated the 23-year old catcher took the PED's to help him recover faster from an oblique injury suffered last season. The player who hit home runs from both sides of the plate in his first major league start was acquired along with Yonder Alonso, Edinson Volquez, and Brad Boxberger in exchange for former ace Mat Latos.
Grandal made a very big mistake in doing this and deserves the penalty.
This is a major blow to the Padres and to Grandal's career.