The Padres are out of it, by far, but there is a chance we pick up some real talent from our trade chips, but Carlos Quentin signed an extension, they have said the aren't dealing Edison Volquez or Clayton Richard, and we have heard good news finally with Tim Stauffer, he will be back soon:
Chase Headley: 3B
Likelihood to move: 90%
Top Suitor: Oakland A's
1-10 Rating of value: 9
Age: 28
Under Control Until: 2015
Stats: 12HR .268 .361 10SB 120 OPS+ GG Defense
The big piece, which is sure to net the biggest return, is Mr. Chase Headley, who was my favorite player when I first started following San Diego, I remember when he was called up.....
LA, Oakland, Pittsburgh, and other teams have shown interest, and the Padres want a TON for the cost controlled gold glover, the Padres have 3B Jedd Gyorko, who is crushing the ball in Tuscon, the former 2nd rounder was drafted by Jed Hoyer, I really liked this pick. This situation will not be like the Alonso-Rizzo situation, as Gyorko is not being rushed to the show.
PLAYERS OF INTEREST

:
RHP AJ Cole, OAK:
The 20-year old was the main chip in the Gio Gonzalez trade. He is a high upside arm in A-Ball, who would take a few years to develop. He has struggled in High A-Ball posting a 7.82 ERA, but in A-ball he posted a 2.11 ERA. A career minor league 4.52 k/bb makes me drool as well as 10 k/9.
RHP Jarrod Parker, OAK:
The 23-year old, 6'1 righty has gone 7-4 with a 3.00 ERA for the A's this season, with 76 k's in 99 innings. He was traded from AZ to OAK for RHP Trevor Cahill last offseason. He is a real piece to build around, and I see San Diego asking for Parker and another prospect or two for Headley. Parker would slide into the rotation, as our #1 starter. Parker and Gyorko could be worth more to San Diego this year alone than Headley and Kip Wells. I am hoping we trade Headley for Parker and Michael Choice. Parker touches 96 on the gun.
OF Michael Choice, OAK: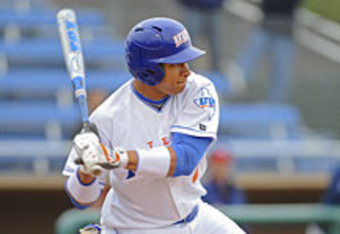 The slugger was hitting .280 with 10HR when he fractured his hand, this severely hurts his value as he is out for the year. He was selected 10th overall in 2009 by the A's, one pick after RHP Karsten Whisten. There were a lot of people saying that San Diego took Choice, and Oakland took Whisten, but it went vice versa, and Whisten didn't sign. We selected Cory Spangenberg with the compensation pick. Whisten could be the top pick in the draft next season. It is unlikely that we snag Choice due to his injury, and we could go after RHP Brad Peacock or OF Michael Taylor as well.
RHP Zach Lee, LAD:
Lee had to choose, football or baseball, and so far he has made the right choice. The 20-year old 6-4 right hander has pitched terribly this season, with a 4.45 ERA in A+ ball, and a 9.85 ERA in AA. Sound familiar? AJ Cole did have similar numbers. Lee has only a 2.5 k/bb ratio, not so dominant. He is the Dodgers best prospect, but I prefer Cole, Choice, Parker, Taillon, Hanson to Lee.
UPDATE: DODGERS OUT OF RACE FOR HEADLEY DUE TO ACQUIRING HANLEY RAMIREZ
2B Alen Hanson, PIT:
The 19-year old 2B has hit .318 with 15HR in A-Ball. He really broke out this season, and would have to be involved in a Headley to PIT deal. He would be a solid addition to an already deep system, providing competition for Cory Spangenberg. A concern is a 27SB to 16CS ratio. It seems as if he has average, speed, and power!
RHP Jameson Taillon, PIT:
The 20-year old right hander is the #11 overall prospect in baseball, it is unlikely he is dealt. He has had similar numbers to Lee, and Cole. 4.27 ERA, 8 k/9, 3.37 k/bb. He can touch 99 on the gun.
I am also hearing interest from PHI and NYY, who are unlikely to make the deal, but twitter is filled with "Yankees should get Headley".
Huston Street: CL
Likelihood to move: 20%
Top Suitor: St. Louis
1-10 Rating of value: 5
Age: 28
Under Control Until: 2013
Stats: 2-0 0.95 ERA 17 SV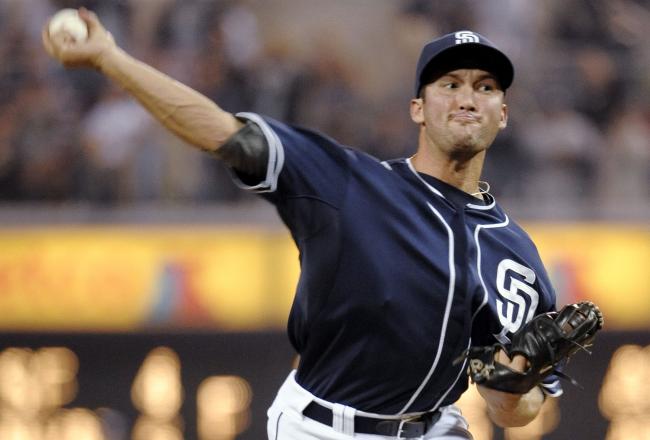 Our Heath Bell replacement has been one of the best closers in baseball, if not the best. He made the all-star team, and actually is discussing an extension with San Diego, which could keep him off the market. We could also deal guys like Gregerson and Thatcher. The Mets have a bunch of top guys, and then it drops off. I could see St. Louis trading RHP Joe Kelly and 3B Zach Cox for a reliever. Gregerson and Thatcher are also younger, cheaper, and more controllable.
Likelihood to move: 50%
Top Suitor: Cincinnati Reds
1-10 Rating of value: 2
Age: 28
Under Control Until: 2016
Stats: .166 3HR Great Defense
Nick signed a contract extension in March, but fell off a cliff after a breakout campaign in 2011 hitting .288 with 11HR. He is in AAA at the moment and hurt. The Mets have nobody at catcher. If Hundley gets healthy maybe we get SS Wilmer Flores, a former top prospect, who has limited value and profiles as a utility guy. We would be looking to dump his contract with Grandal being amazing in MLB.
Chris Denorfia
Likelihood to move: 75%
Top Suitor: Oakland A's
1-10 Rating of value: 7
Age: 32
Under Control Until: 2014
Stats
: 3HR .298 .356 8SB Good Defense
He reportedly drew more interest than Carlos Quentin. The Reds could use and OF and I could see SS Didi Gregorius being of interest.
I could see: Headley for Parker, Peacock, Taylor; Gregerson and Thatcher for Kelly and Cox; Hundley for Wilmer Flores; and Denorfia for Gregorius. Fair enough?